The following stills are from video taken by KRON back in 1968.  It is available through San Francisco Bay Area Television Archives.  We would like to thank both for their efforts providing this footage and sharing it with the public.
Information
Type of material: local newsfilm
Duration: 3:53
Rights for this video belong to: Young Broadcasting of San Francisco, Inc.
Recording medium: 16mm b&w negative silent/magentic sound film
Date aired: 12/21/1968
Originally aired on: KRON-TV
Where David fell.  Note the fresh tire track.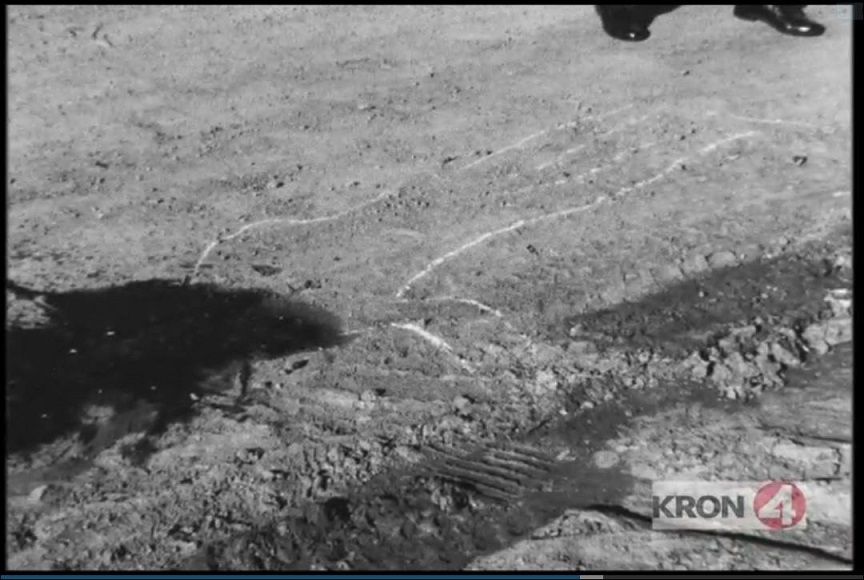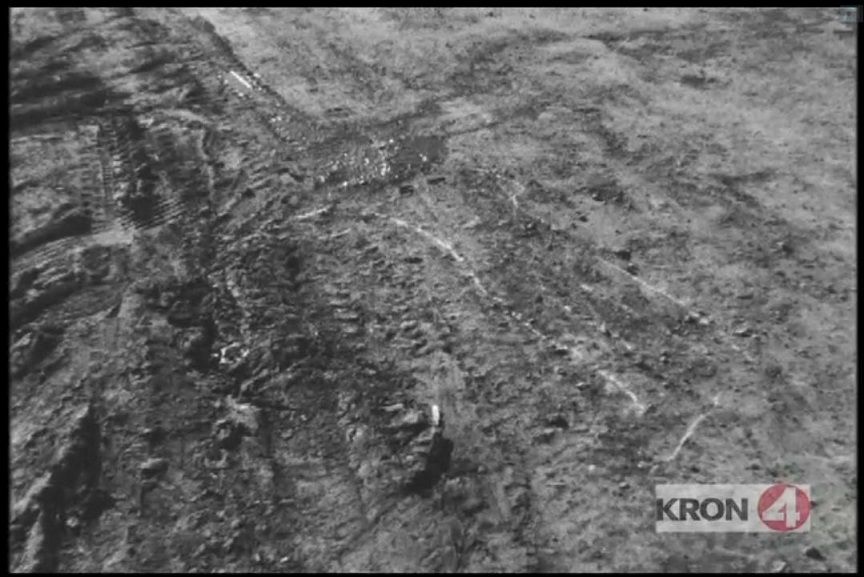 Where Betty Lou fell: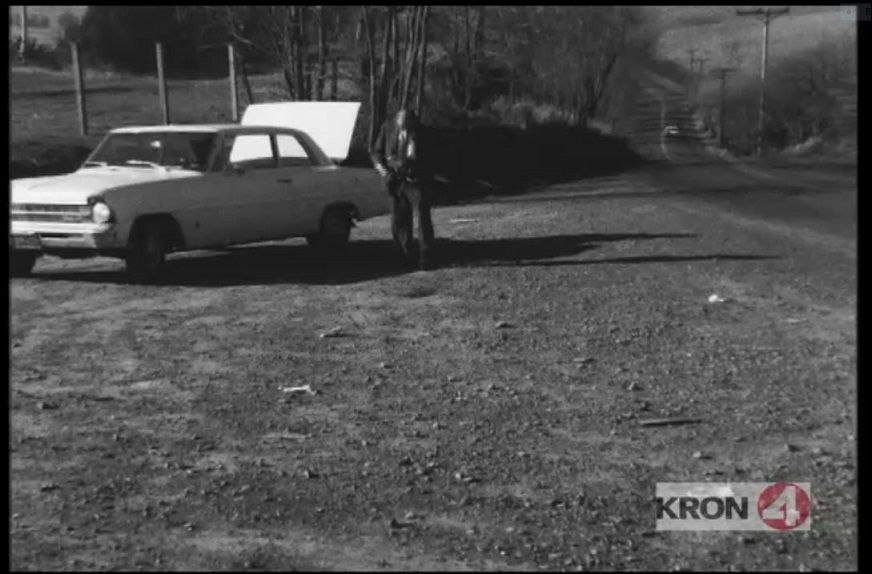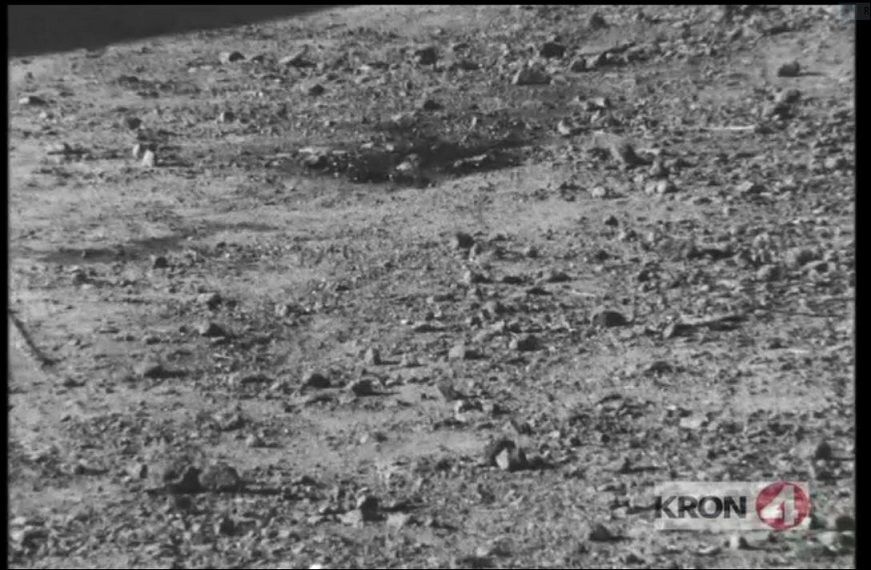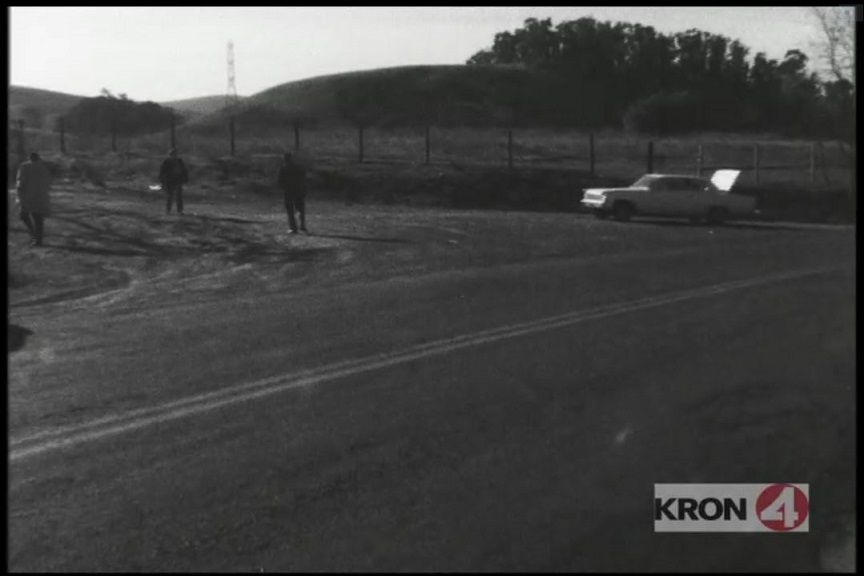 Video footage stills of the Rambler after it had been taken in for evidence: