I would like to thank "Blind Bat" a member at "Zodiackillersite" for bringing this to our attention: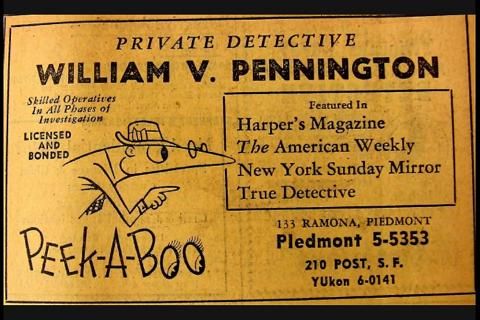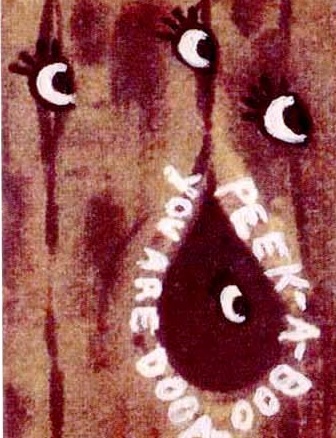 I think there is a good chance this influenced the drawings in the Halloween card.  Considering William Pennington was a San Francisco P.I., it's a good possibility.  My only concern would be the age of the ad.  I believe Pennington left S.F. in the early 60's, but considering the "Death Wheel" comic and it's date, anything is possible.
Makes me wonder too if Pennington and Paul Avery may have known each other.  Pennington did investigative work for Melvin Belli.  
Here is some more "stuff":
"Cattle man, private investigator, theater owner, building contractor, oil man, apartment owner, father and grandfather, and now, songwriter.
Add to these words Mason, Elk, and member of the Eastern Star and you get a faint inkling of the varied talents of William Pennington Sr., Lake Havasu City property-owner, who has produced the first song with Lake Havasu as its theme."
... "He and his family moved to San Francisco, Calif., in 1924, where he was a practicing private investigator for many famous lawyers including Melvin Belli and Jacob Erlich.