The 45th anniversary of the Zodiac mystery happened Saturday, Oct. 11, 2014 in San Francisco, Cal.
Thanks to Drew and Steve for the great pics! (20 total below.)
Below: Before the tour, the group met at an old restaurant/bar called Liverpool Lil's, located just outside the Presidio.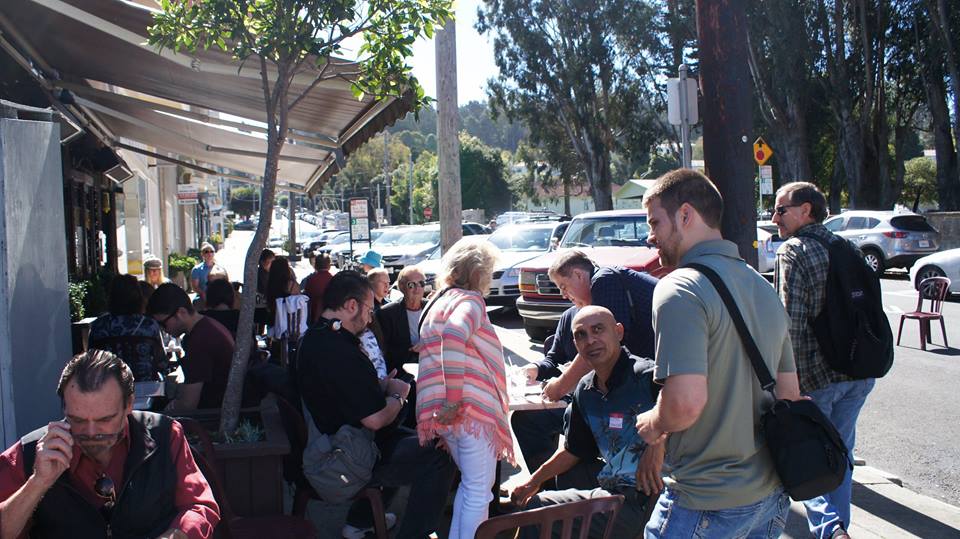 Below: At the beginning of the tour, as careful as I was, we still departed without two people! Luckily the mistake was quickly fixed.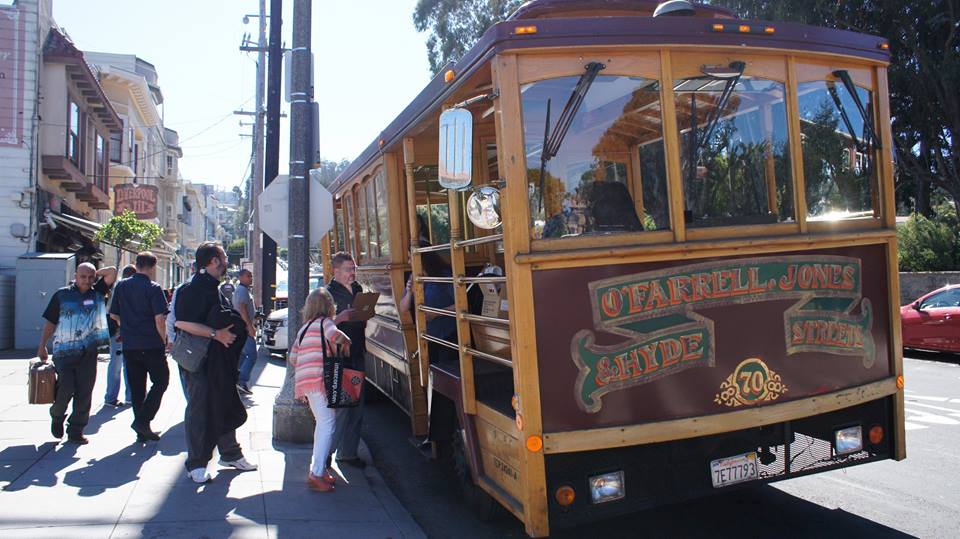 Below: Victor hands out some complimentary swag.
Below: Everyone on board received a program and DVD.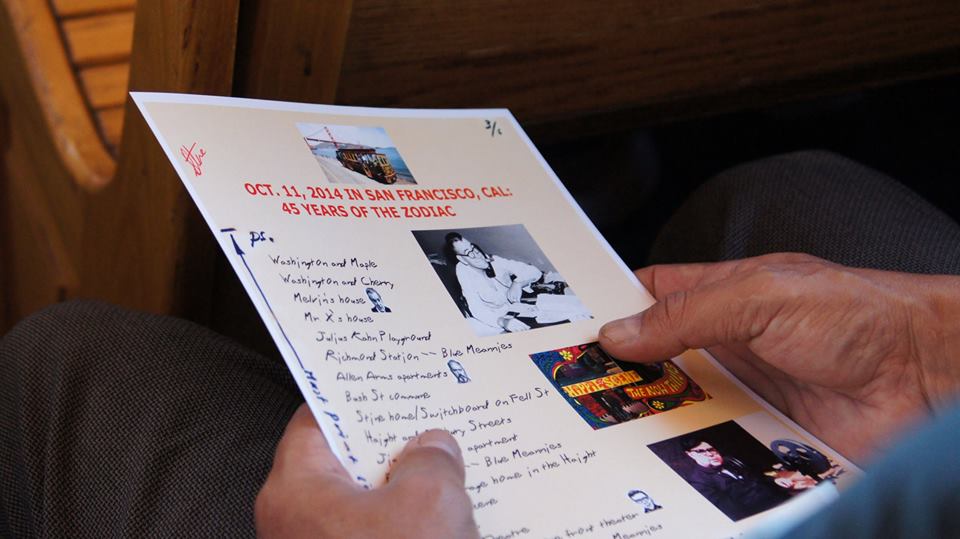 Below: Heading to the first stop, Presidio Heights.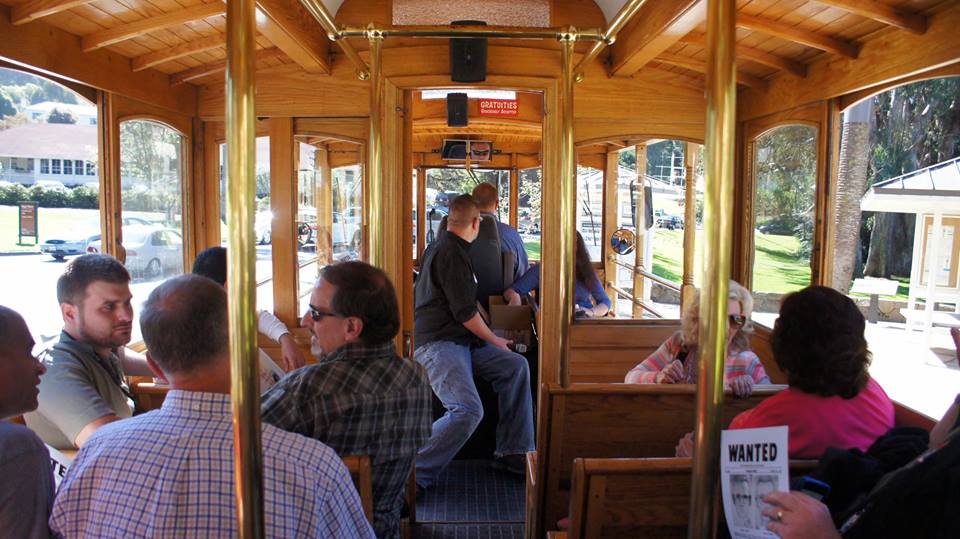 Below: My name tag read "Bob Starr," but not too many understood the reference.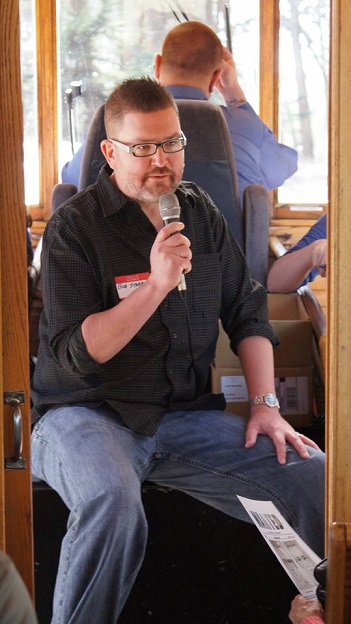 Below: At Presidio Heights, most passengers departed for several minutes to explore and photograph the area.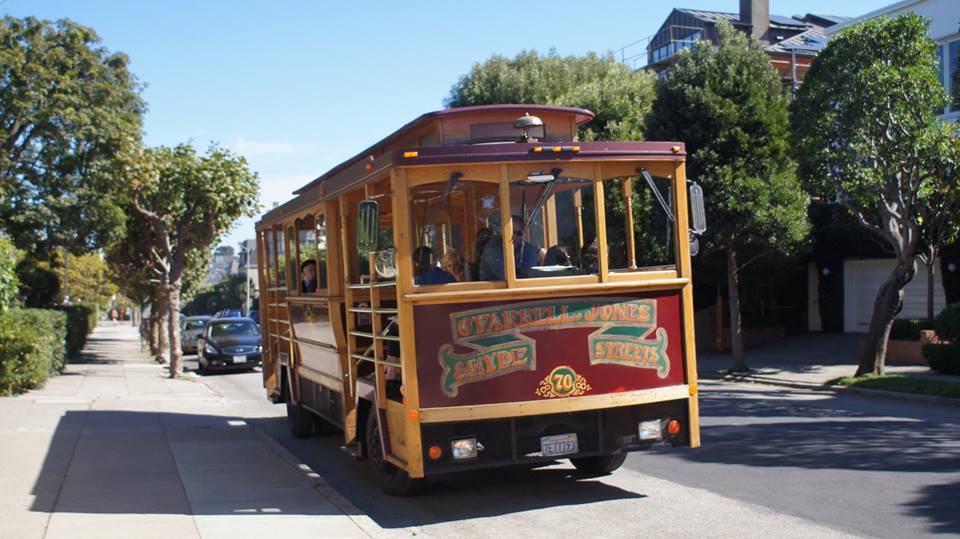 Below: Outside Robert Graysmith's apartment, Sandy and I began singing the Neil Diamond/Barbara Streisand classic, "You Don't Bring Me Flowers."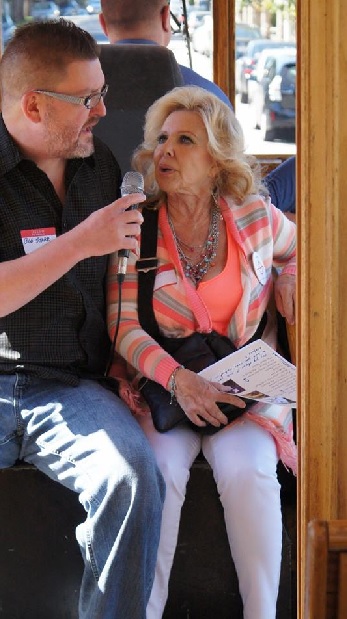 Below: After Sandy spoke to the group, Victor took the mic and told a cool story about Zodiac's favorite attorney, Melvin Belli.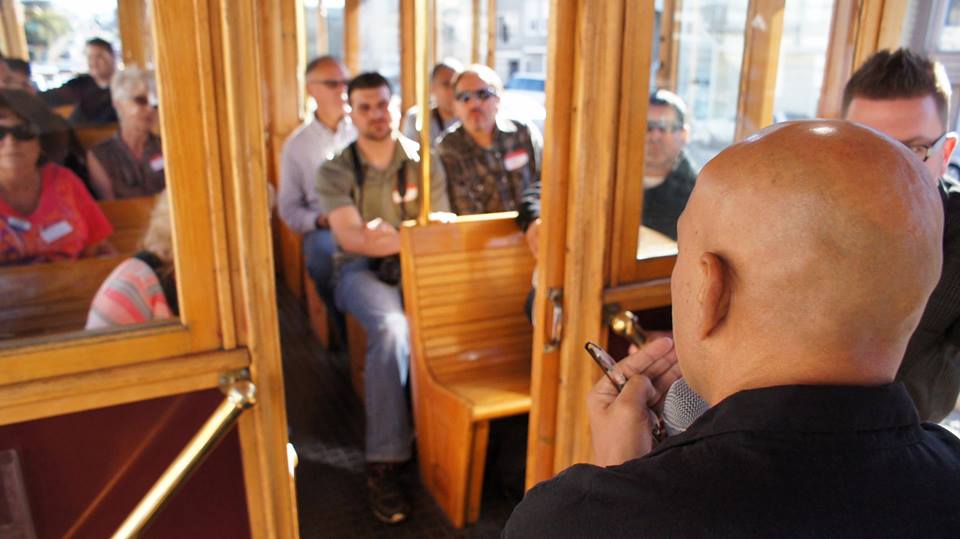 Below: At the apparent site of a Zodiac letter drop in the Sunset District.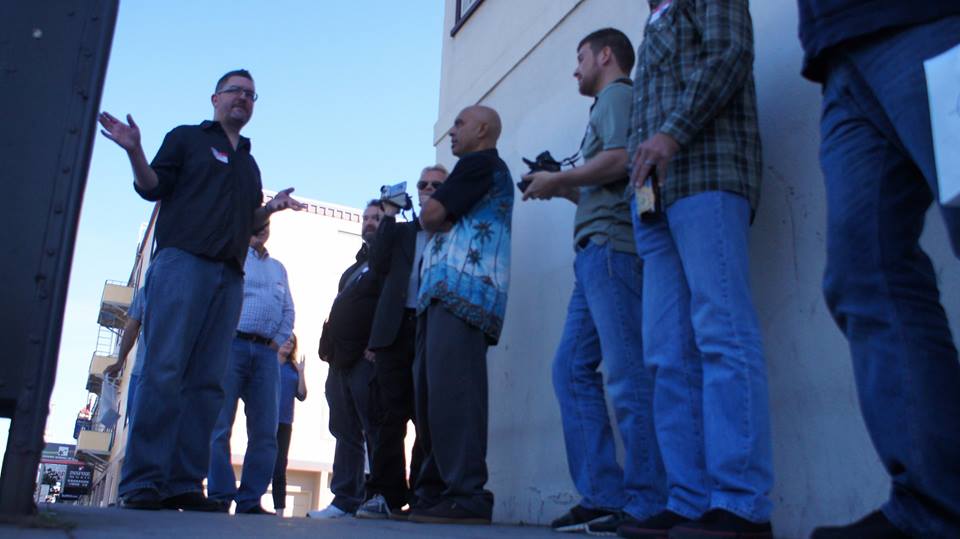 Below: A police station and children's playground can be seen in the background. How very Zodiac-like.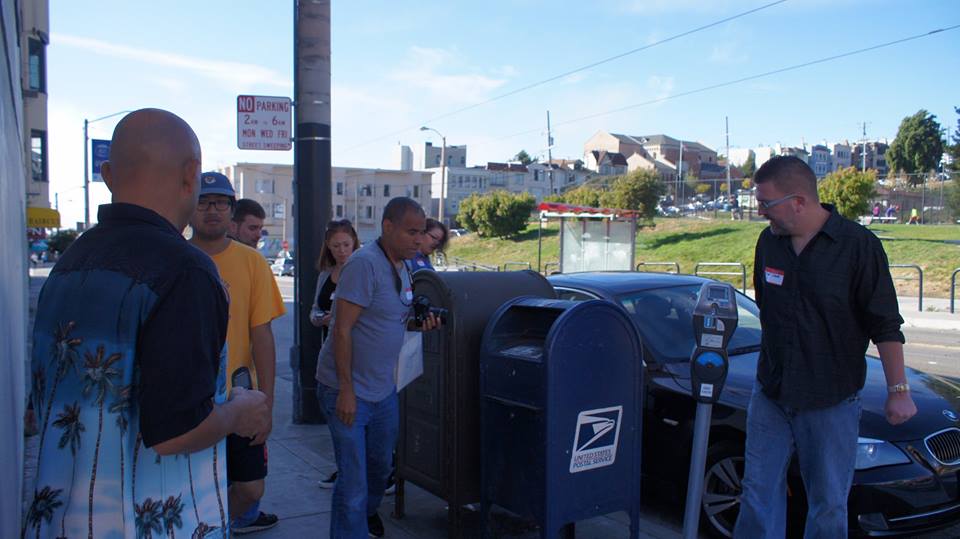 Below: After the tour, the group took Yellow cabs to the crime scene.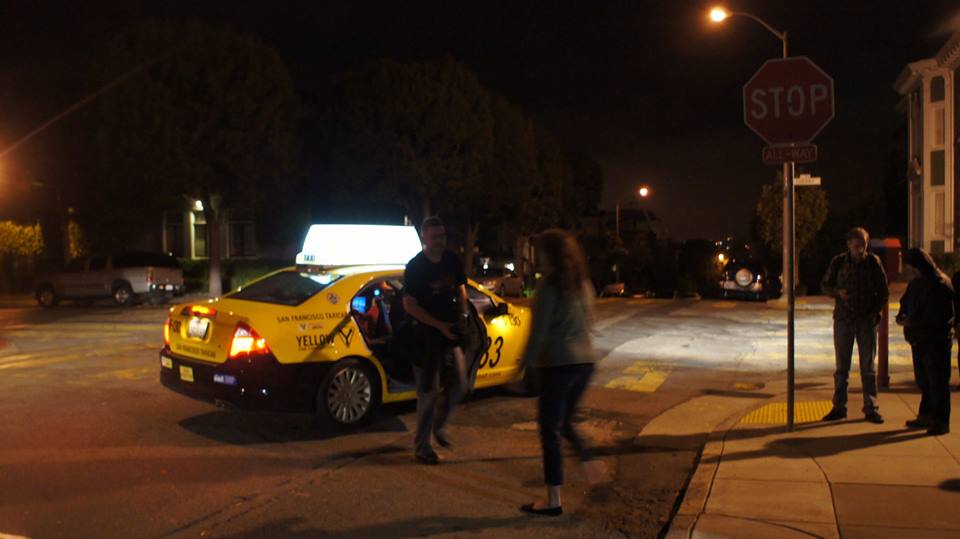 Below: Former SFPD Zodiac detective Vince Repetto thrilled everyone by making an appearance.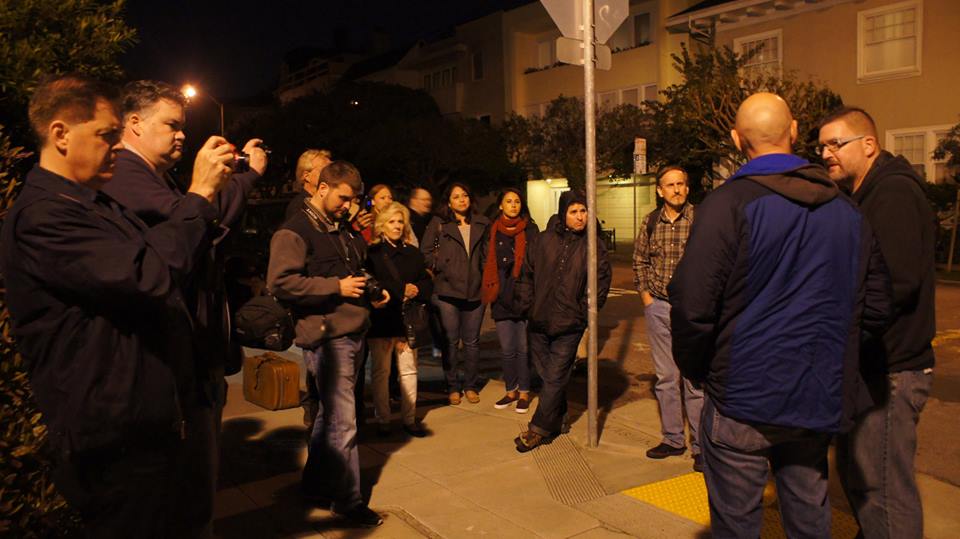 Below: It was great of Vince to drop by.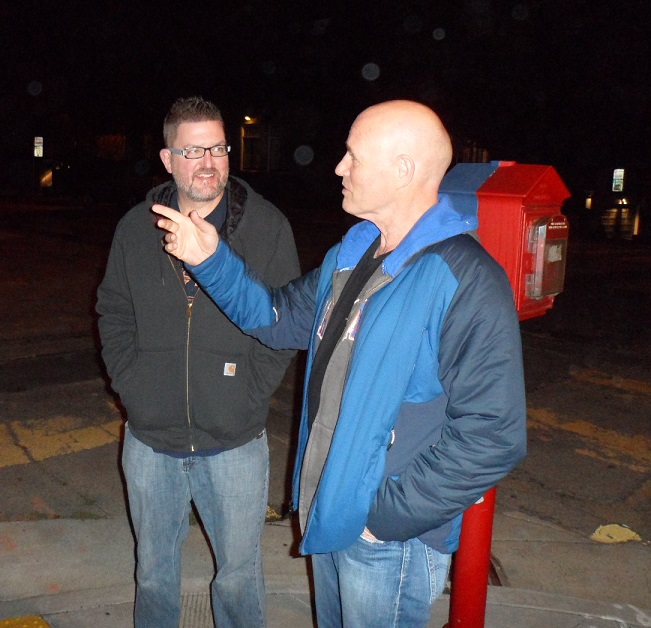 Below: Vince spoke to the crowd for almost 45 minutes, answering questions the entire time.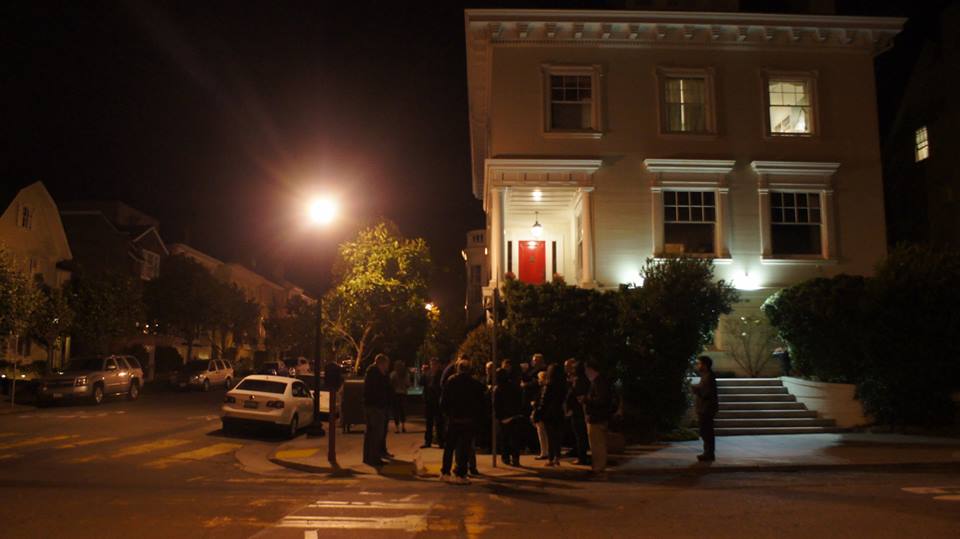 Below: Back in the 1990s Vince made an appearance on the TV show "Unsolved Mysteries."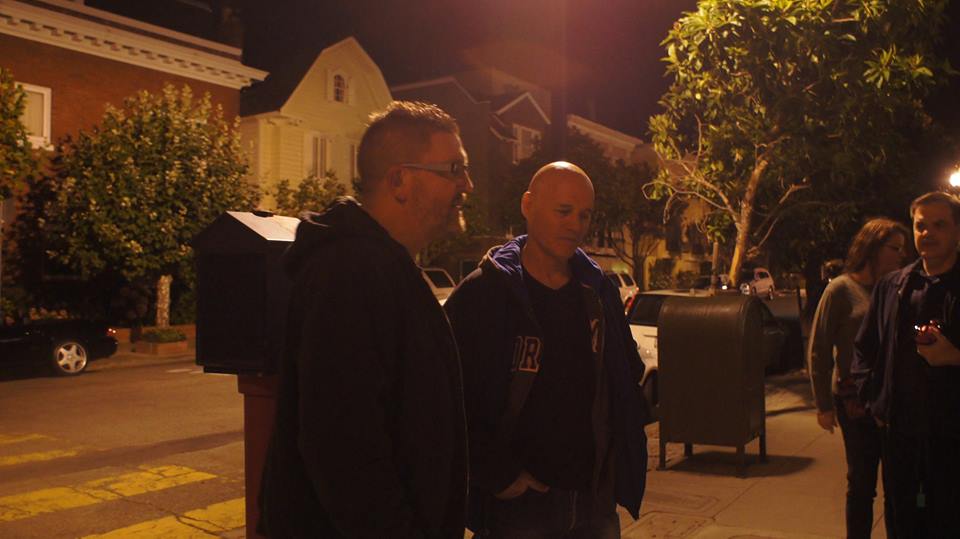 Below: Looking up from the approximate spot where Zodiac took the life of Paul Stine.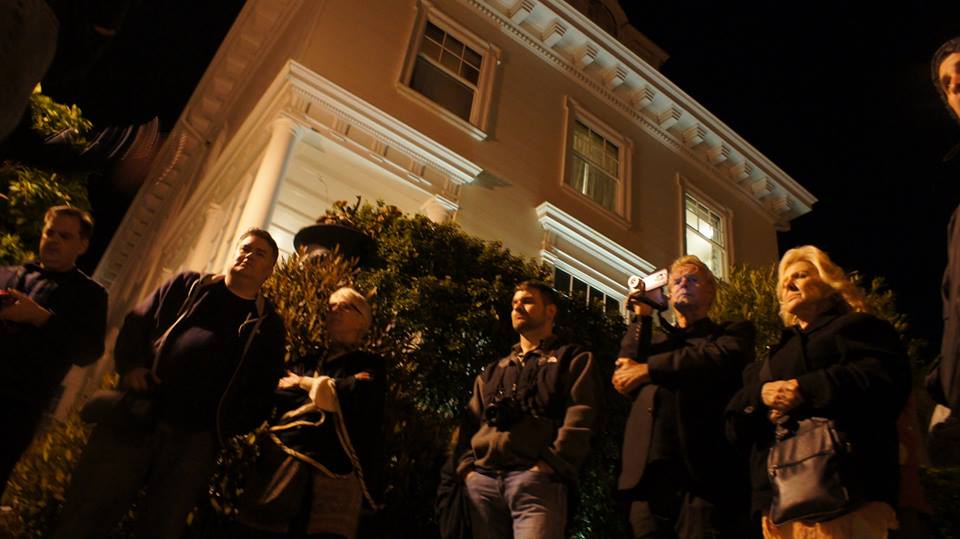 Below: Later in the weekend I arrived at Zodiac suspect Richard Gaikowski's former apartment, only to find it had recently been made into a nail salon.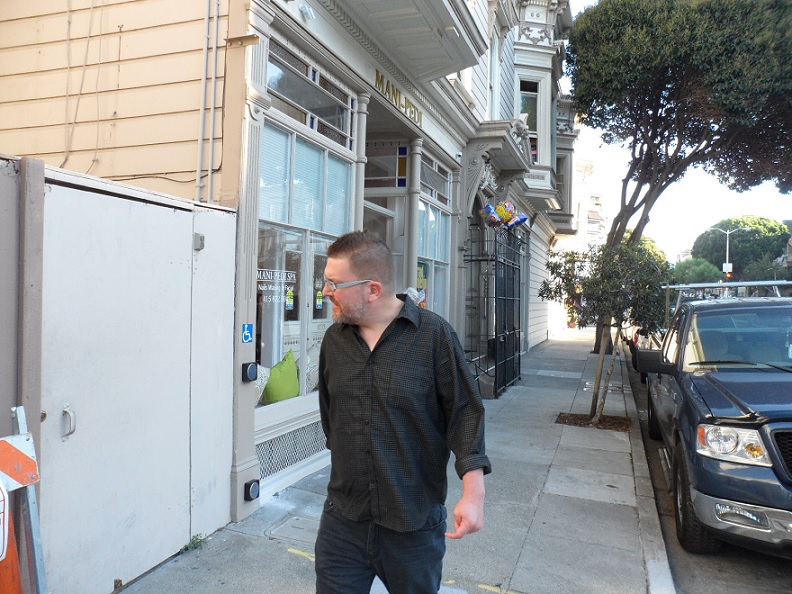 Below: I passed on getting my nails done, but did talk my way into snooping all over the building.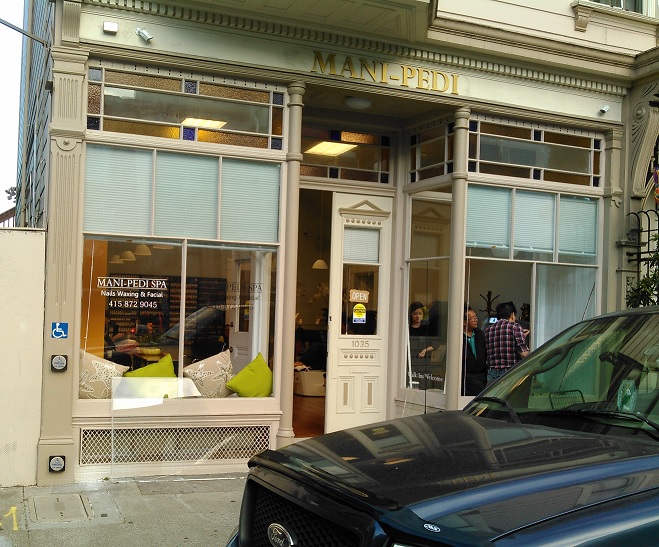 Below: The old movie theater operated by Zodiac suspect Rick Marshall. The theater is half a block from Bacon Street! Zodiac would have appreciated the pig/blue meannie reference.